ON SUFFERING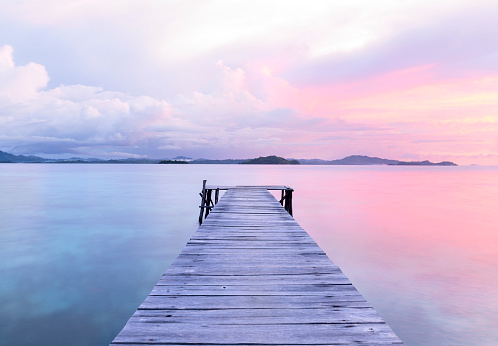 Philippians 1:29: "For to you it has been granted on behalf of Christ, not only to believe in Him, but also to suffer for His sake."


Suffer. Doesn't that word just make you pull back and feel uncomfortable just at the mention of it? The Greek word for suffer is pascho and means to be affected or have been affected, to feel, have a sensible experience, to undergo, to suffer sadly, be in a bad plight. Strong's Definition: apparently a primary verb; to experience a sensation or impression (usually painful) — feel, passion, suffer, vex. (1)



There's also the word suffering, which in the Greek is pathema meaning:
That which one suffers or has suffered

A. externally, a suffering, misfortune, calamity, evil, affliction

i. Of the sufferings of Christ

Ii. also the afflictions which Christians must undergo in behalf of the same cause

Which Christ patiently endured

B. of an inward state, an affliction, passion

2. An enduring, undergoing, suffering


Strong's Definition: something undergone; i.e. hardship or pain; subjectively, an emotion or influence:—affection, affliction, motion, suffering. (2)


Let's look at some passages on suffering.


Colossians 1:24: "I now rejoice in my sufferings for you and fill up in my flesh what is lacking in the afflictions of Christ, for the sake of his body which is the church."


Philippians 3:10-11: "that I may know Him and the power of His resurrection, and the fellowship of His sufferings, being conformed to His death, if, by any means, I may attain to the resurrection from the dead."


Hebrews 2:9: "But we see Jesus, who was made a little lower than the angels, for the suffering of death crowned with glory and honor, that He, by the grace of God, might taste death for everyone."


1 Peter 4:13: "but rejoice to the extent that you partake of Christ's sufferings, that when His glory is revealed, you may also be glad with exceeding joy."


Luke 24:26: "Ought not the Christ to have suffered these things and to enter into His glory?"


Hebrews 2:18: "For in that He Himself has suffered, being tempted, He is able to aid those who are tempted."


Hebrews 5:8: "Though He was a Son, yet He learned obedience by the things which He suffered."


I remember as a 17 year old girl, hearing our pastor talk to my youth group one night about suffering. It was a small group of teenagers in a small church. The pastor had given us all our own copy of the New Testament Living Bible. I felt excitement and anticipation of a possible new love. I had my own King James Version Bible that was given to me as a child, but this was an invitation. I knew I was about to fall in love with His Word. Back to the talk that night...suffering. The mere mention of the word strikes fear in our hearts. We immediately recoil. Hearing the word suffering almost brings about suffering. That night, I was struck with dread over hearing the idea that suffering was necessary and inevitable. I don't remember much of the pastor's words now, but I do remember the feeling of dread and knowing the surety that one day I would experience suffering. That led to different scenarios I played in my mind of things I might go through that God would consider suffering. Almost like bargaining...if this or that was bad enough, maybe He would let me off with that.


I had had my share of suffering and also had observed suffering growing up. I had watched my parents suffer and grieve over the loss of my baby brother. I saw what broken hearts looked like. I saw them lose a business. I watched my father suffer physically when he stepped into a burning stump and the coals went down into his boot and severely burned his foot. I watched as he went through six months of agony, almost dying from gangrene. I watched as my mother cared for him while taking care of my sister that was just a few months old at the time.


I had also suffered myself as a preteen and teen. I would not find out why until I was in my forties, but I walked "funny". I was unaware of this until some of my classmates started noticing and making comments about it and making fun of me. This caused me suffering and humiliation. Something that I now consider a gift, because I learned from those circumstances some things that it takes some people a long time to learn—if ever. So I was not a stranger to suffering, but that night I knew the pastor was talking about something beyond what I had experienced.


I've come to view suffering differently all these many years later. I lived many years in happiness and with an average amount of suffering. Then in my late forties through now in my sixties, the Lord has allowed real suffering. I'm in an intimate, first hand knowledge with prolonged agony and suffering. But that intimacy has changed my perspective on suffering and on other things, too.


The Lord uses suffering as one of His tools to rid us of our flesh, to shake out things that need to be shaken, and to conform us into the image of His Son. Joni Eareckson Tada says that after she suffered her accident that left her paralyzed, a friend told her that "God permits what He hates to accomplish what He loves."(3) This is so true. He hates all the evil and suffering in this world, but He uses it to accomplish things in us that couldn't happen any other way. God was even the one who brought Job to Satan's attention. Talk about suffering. Many people think that Job is about why people suffer. I think, rather, it's about how we learn better who God is and what He does in our lives through suffering. What is most important is how we respond to the suffering.


My ears are now super sensitive to the phrases, "Well, at least it was quick and he didn't have to suffer." Or, I hear people not wanting their children to have to suffer. Yes, I understand. I'm right there, too. I don't want my children to have to suffer. Yet I look at what the Lord has done in my life through my sufferings, and though I would not want to go through it again, I am so very grateful that He did what He did. He couldn't have done it any other way than the way He did it.


A teacher of mine was talking about suffering and encouraged us instead of running away from suffering, to run towards it. He gave the illustration of Jesus at His crucifixion in Matthew 27:34: "they gave Him sour wine mingled with gall to drink. But when He had tasted it, He would not drink." David Guzik in his commentary in the Blue Letter Bible says, "It was customary to give those about to be crucified a pain-numbing and mind-numbing drink, to lessen their awareness of the agony awaiting them. But Jesus refused any numbing drug. He chose to face the spiritual and physical terror with His senses awake." (4) In a society that wants to anesthetize everything, what a different concept! We are so afraid to feel pain. We have the highest opioid addiction ever. Pain is a good thing. It shows us what is wrong.


My teacher, in talking about running towards our suffering, used the illustration in the movie, Braveheart, when William Wallace was about to be split open and gutted, and he's told if he will just ask for mercy, he might be spared. But Wallace cried out for freedom, instead. That's what Jesus did at the cross. Instead of numbing his pain, He faced it and purchased our freedom. There is freedom to be had by embracing our sufferings.


I don't want to be afraid to feel things, good or bad. I don't want to be flatlined, numbed, so that I don't feel pain, but also feel numbed to all the good emotions. We don't need to be afraid of pain and suffering, because the valleys make the mountain tops that much better. And if Jesus had to learn obedience by the things He suffered, then surely we have to.


Oh my dear ones, you who are in a season of suffering, or those of you in the deepest valleys of suffering, embrace the suffering and run to your Savior. Remember His sufferings. Luke tells us that He suffered so much in the Garden of Gethsemane that the Father had to send an angel to minister to Him. Luke 22:43-44: "Then an angel appeared to Him from heaven, strengthening Him. And being in agony, He prayed more earnestly. And His sweat became like great drops of blood falling down to the ground." We normally think of Jesus' sufferings on the cross, but His agony in the Garden was excruciating. The angel had to minister to Him so that His body could endure and bear what was coming...the cross. From Gethsemane to the cross, He would have to walk 7 miles, be sent from Pilate to Herod and back, be beaten and spat upon, have His beard plucked out, scourged so badly that according to Isaiah 52:14 He no longer was recognizable as a man. Many miss this because the translations are so awkward, but He no longer looked like a human being, being beaten and scourged with the whip that had barbs in it that literally ripped His flesh off. He did this without murmuring, without saying "I cannot bear it." Isaiah 53: 11 tells us that the travail of His soul satisfied our righteous God. Can you imagine what that travail must have been like to satisfy God? Our righteous God? And He did it for you and for me. So no matter what our sufferings are, they are nothing compared to His, and He is now at the right hand of the Father interceding on our behalf. Run to Him. Run to freedom. Embrace your sufferings, knowing that it has been granted to us, not only to believe in Him, but to suffer for His sake.



NOTES
G3958 - paschō - Strong's Greek Lexicon (kjv). Retrieved from https://www.blueletterbible.org/lexicon/g3958/kjv/tr/0-1/
G3804 - pathēma - Strong's Greek Lexicon (kjv). Retrieved from https://www.blueletterbible.org/lexicon/g3804/kjv/tr/0-1/
Article by Joni Eareckson Tada, "Ten Words That Changed Everything About My Suffering."desiringgod.org.
Guzik, D. (6/2022). Study Guide for Matthew 27 by David Guzik. Retrieved from https://www.blueletterbible.org/comm/guzik_david/study-guide/matthew/matthew-27.cfm